OPEN FROM MONDAY
TO SUNDAY 3 TO 7pm
(PUBLIC HOLIDAY INCLUDED)
AND BY APPOINTMENT
OUTSIDE OF THESE HOURS.
WELCOME
to our Gallery Studio
in Uzès
TO COME UP
Upcoming exhibitions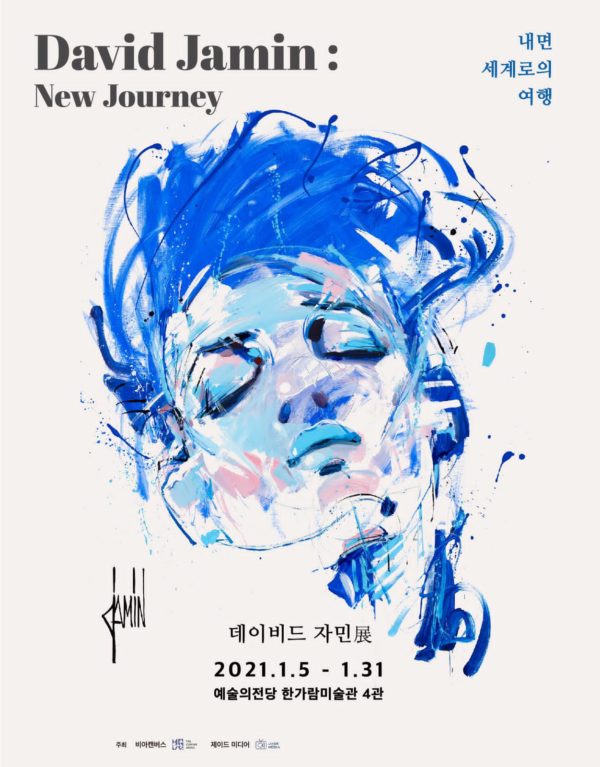 NEW JOURNEY
Retrospective exhibition around the Introportrait
from 05 to 31 January 2021
Via Canvas Gallery at Seoul Art Center
Our gallery adjoining the studio permanently presents an exhibition of the most recent works on canvas and on paper.
Some older works let us trace main periods in David's career.
Opening hours
Monday to Sunday from 3 to 7pm
and on appointment outside of these hours
After fifteen years spent on the Opal Coast,
where his first workshop was situated in Hames-Boucres (62),
David finally set up his easel in Uzès (30) in 2013.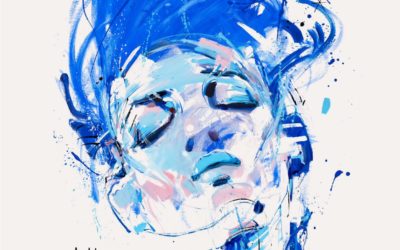 In South Korea, from January 5th to 30th, 2021, the exhibition entitled NEW JOURNEY is taking place. This event, at Seoul Art Center, is a retrospective of David's work. Organized by Julia Chung (Via Canvas Gallery - Seoul) and Jade Media, this "journey" through the...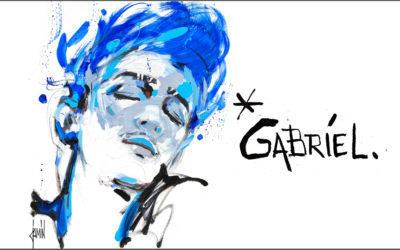 Nous l'attendions avec impatience… Voici la Cuvée Gabriel du Domaine de la Valériane ! Une belle rencontre et la naissance d'un portrait peint par David: celui de Gabriel, le fils de la vigneronne. Ce portrait figure sur l'étiquette de la cuvée qui lui est dédiée....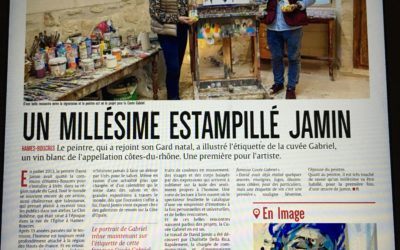 Le quotidien des Hauts-de-France Nord Littoral consacre ici une page à la Cuvée Gabriel 2020 dont l'étiquette est signée David Jamin Edition de Calais - Dimanche 20 décembre 2020